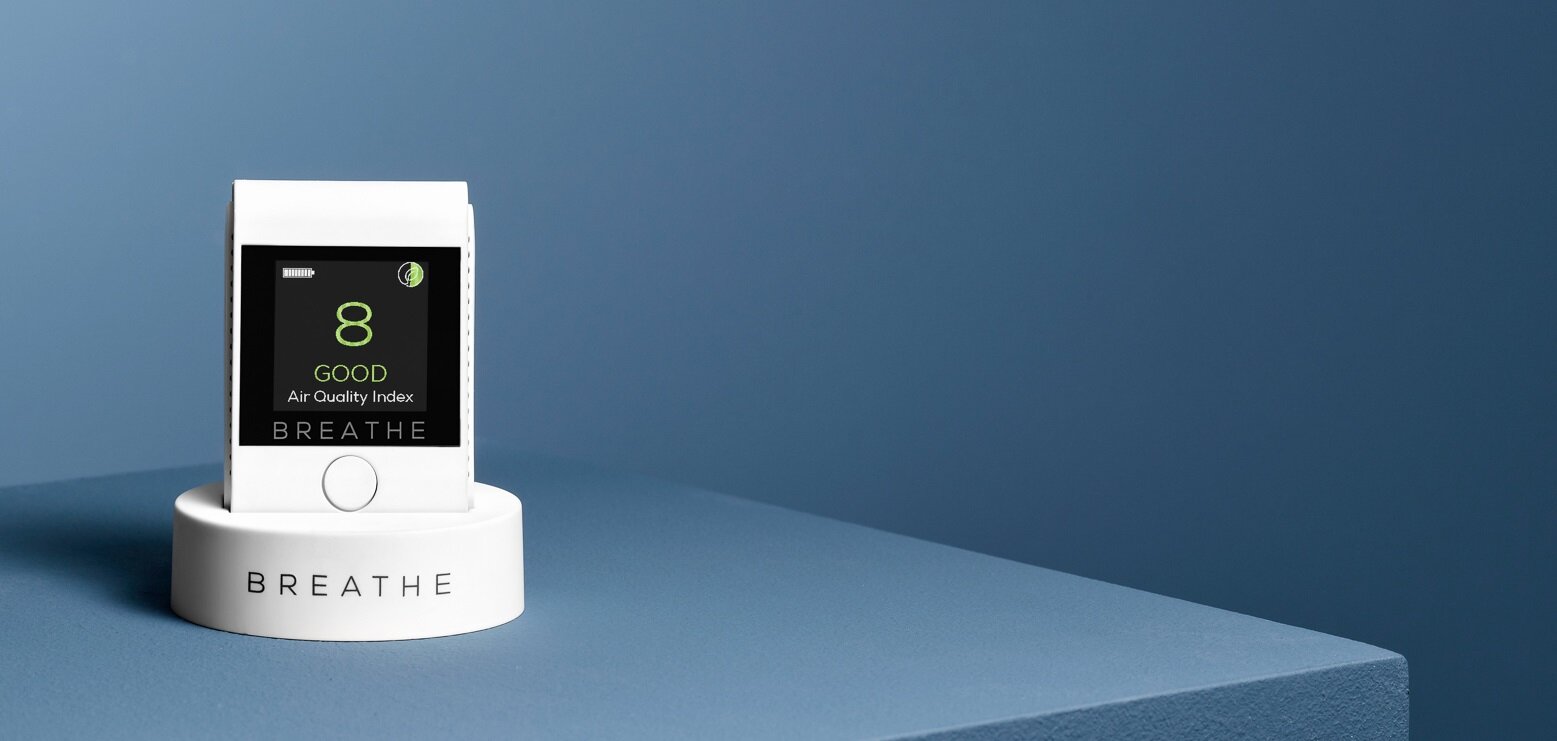 BREATHE|Smart.
Your personal
air quality monitor.
The BREATHE|Smart personal air pollution monitor measures and displays real-time concentrations of harmful air pollution particulates so you can reduce your exposure to toxic air, and minimise the associated negative health effects.
Particulate matter (PM2.5) is the deadliest form of air pollution due to its ability to penetrate deep into the lungs and blood stream.
Measures PM2.5 with latest generation sensor, no calibration required.

Unique all-in-one design works on its own out of the box, no phone, app or subscription required.

Stylish compact design works both at home and on the go.

Real time measurements available on the device screen immediately.

Helpful hints; Device offers advice on reducing exposure when air pollution levels increase.
BREATHE|Smart - the world's most versatile air quality monitor.